Services
Liability for Unauthorized Use
You must notify BankORION immediately if you believe your user ID or password has become known to an unauthorized person or if an unauthorized transaction has occurred involving your account. Contact us immediately at (877)-526-8011 to keep your possible losses to a minimum. If you believe that an unauthorized transfer or payment may have occurred, we may require you to sign an affidavit.
If you tell us within two banking days after you learn of a loss or error, you can lose not more than $50.00 if an unauthorized person used your user ID or password without your permission to process a transaction.
Online Banking
Click the links below to view videos about our online services:
Debit/Check Cards
BankORION offers Visa® Check Cards for personal and business use for quick, easy and convenient purchasing. Our Visa® Business Debit cards offers Rewards.
Visa® Credit Cards
We offer a variety of credit cards to meet your needs. Become a card member and enjoy a wide range of benefits including competitive introductory rates and your choice of rewards programs. You can even put your favorite photo on your credit card! It's easy to do and a fun way to show your personality whenever you shop.
Visa® Gift Cards
BankORION offers the choice of gifts with the Visa® Gift Cards available at all BankORION offices. Gift cards available in amounts from $10-$1,000. Cards can be loaded in any incremental value above $10 and up to $1000. Large orders are available for Commercial Customers. Large orders for commercial customers can be customized with a personalized message.
Visa® Travel Card
The Visa® Travel Card is a re-loadable card good for the Travel program, our travel cards have a 3 year expiration and can be loaded anywhere from $20 to $3,000. Web and telephone support. Can be used at an ATM or for purchases. Accepted worldwide wherever Visa® is accepted with some exceptions.
Available in amounts from $20 to $3,000. PIN or signature based transactions are available. Can be used at ATMs. The Travel Card may also be used at a Financial Institution to obtain cash. These two options are subject to transaction fees. At the time of purchase you may request a second card for an additional fee. Both cards will be fully functional but if one becomes lost or stolen, you can cancel it without impacting the use of your other card. Additional funds may be added to Travel Cards purchased at BankORION. Contact us for details.
ATM Cards
Cash withdrawals, deposits and transfers at participating ATMs. Look for the Shazam® or Cirrus® Symbol. Deposits are available only at participating ShazamŪ ATMs. Use your card to make purchases at participating locations.
Savings & Checking E-statements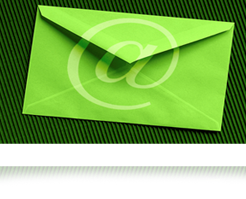 The application for e-statements is available in your Online Banking. Please click on the "services link" on the menu bar after you have logged into Online Banking. Use the drop down menu to locate the "estatement" link. For each savings and checking account you would like to receive an e-statements, click to check "electronic statement," and then lastly, click "Submit." No more paper statement. Once enrolled in e-statements delivery, your Online Banking will hold up to 24 months of e-statement history.

Illinois License Stickers are only available at our Illinois BankORION locations.
The following Illinois Licensing Services are available at our Main Office in Orion:
Title and registration services
All vehicle licensing including truck and farm
International Registration Plan (IRP) Apportion registration and permits
Watercraft registration and renewals
Snowmobile registration and renewals
Fishing and hunting license and stamps
Gun permits (Firearm Owner's Identification Card)
Off Highway Vehicles (OHV) Usage Stamps

Water Usage Stamps for all non-powered watercrafts
Deer Harvest Pins for Archery and Firearm
Please contact us with questions on our licensing services.
Veterans Half Price Licenses
Half price licenses are hunting, fishing and sportsmen's combination hunting and fishing. Deer and turkey permits are not included in this program. Eligibility requirements are as follows.
Must be an Illinois resident veteran age 64 or less.
Must have served abroad (foreign service) or be activated under USC Title 10 or Title 32.
Provide a copy of DD214 or official document from the Department of Defense, letter from Illinois Department of Military Affairs (Guard), Regional Reserve Command (Arrmed Forces Reserve), or major command. Orders are not acceptable.
Appear in person to one of the DNR offices: Springfield, Sterling, Clinton, Benton or Alton. Or fax 217-782-5016 or email DNR.License@illinois.gov proof of eligibility (DD214 or letter from military command).

Available on a CD Rom for easy access and storage. Includes all statement text with check and deposit images on one CD for the entire year. Single month CD ROM statements are also available.
Commercial Online Services
A full range of Cash Management features including Remote Deposit Capture, ACH Origination, Balance Reporting, EFTPS, Visa® credit and debit cards. All your banking needs can be handled from your desk top online at www.bankorion.com.
Safe Deposit Boxes
Details available on request by contacting BankORION. Sizes and prices of BankORION safe deposit boxes may vary by location.
Aledo
John Deere Road, Moline
Orion
Cambridge
Annawan
Small
$21.00
Small
N/A
Small
$20.00
Small
$30.00
Small
$12.50
Medium
$36.00
Medium
$40.00
Medium
$40.00
Medium
$40.00
Medium
$20.00 and $30.00
Large
$56.00
Large
$50.00
Large
$50.00
Large
$40.00
Large
$55.00

Bettendorf
3x5
$30
3x10
$40
5x10
$40
10x10
$70
13x14
$85
26x14
$100
Wire transfers
Send or receive funds between financial institutions throughout the world. Most domestic wires settle the same day.